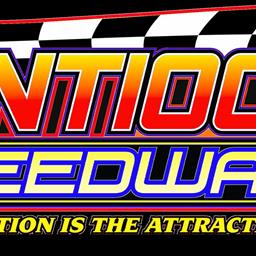 10/28/2023
Antioch Speedway
---
Last race of the 2023 Antioch Speedway Season Tonight
Do to circumstances that have come up, tonights Track-or-Treat Race with the Wingless Sprints, Super Stocks, Print Club Mini Stocks, Hard Tops and the Extreme Scaffolding Late Model Series will be the last race of the 2023 season.
Thank you for all the support and we look forward to having you back for the 2024 season.
Keep an eye on the website www.raceantiochspeedway.com , Antioch Speedway by Promotions on Facebook, OfficialAntioichSpeedway on Instagram, also Wylie's Race Report on Facebook and YouTube for news, notes and the 2024 schedule.
Thank You
---
Back to News