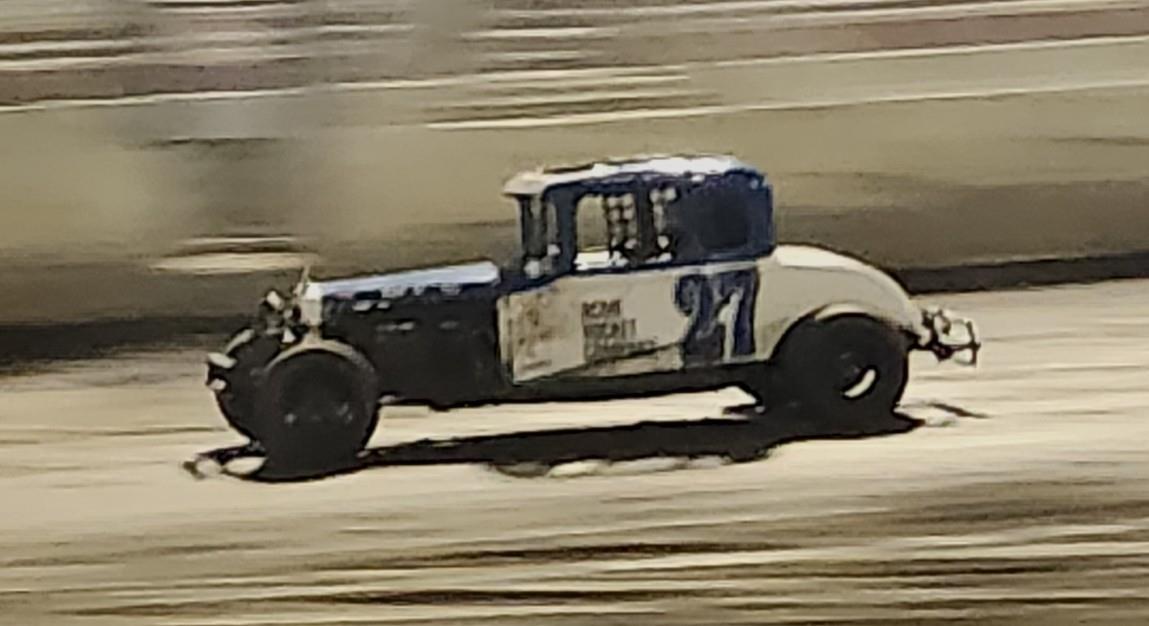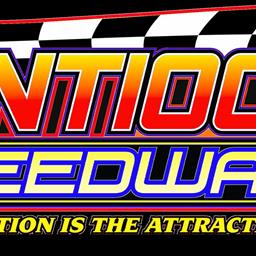 10/25/2023
Antioch Speedway
---
Stock Car Racing, Candy For The Kids and Fun Times At Antioch Speedway
Antioch, CA...Racing continues at Antioch Speedway with a special night this Saturday. In addition to the five division program, there will also be track or treat candy for the kids as we celebrate Halloween.
Competing on Saturday night will be the Xtreme Late Models, Wingless Spec Sprints, Super Stocks, Hardtops and Print Club Mini Stocks. It's also the final point event for the Late Models and the Hardtops.
Mike Slaney created the Xtreme Late Model Tour in the hopes of keeping Late Model racing alive in the Bay Area. Counting Petaluma, this will be the fifth race in the Bay Area. Former Promoter John Soares had dedicated his last half-dozen seasons at the helm to establishing a Late Model presence at the track.
Slaney saw a need to put the division on the same rule set as that of Placerville Speedway, where there has been some success. The result has seen better car counts and better racing for the fans to enjoy. There's already talk about a third season as this series continues to grow.
Reigning champion Dan Brown Jr of Lincoln picked up the Petaluma win, while Antioch wins have gone to Matt Micheli of Live Oak, Andrew Pearce of Oakley and Anthony Slaney of Martinez. Points have not been released to the public, but Micheli is the only driver with Top 5 finishes in those four races.
In fact, he finished second in the Gold Fever race at Marysville last week. The winner on that occasion was Rod Oliver of Yuba City. It was his first win in this series. Oliver finished third in the standings last season and is a past runner-up in points at Antioch Speedway. Other drivers to watch for this week include Buddy Kniss of Oakley, Chester Kniss of Antioch and Justin Yeager of South San Francisco.
The matter of who the champion of the 25th Wingless Spec Sprint season is has been settled in favor of Jarrett Soares of Gilroy. When the two-time winner finished second at the second to last point race of the season, he had a big enough lead to skip the finale and win the championship by eight points over Oakley's James East. East has earned six Top 5 finishes this season as he still searches for his first win.
Antioch is where the Wingless Spec Sprint division began, and top Hunt Series competitors like Jacob Turtle of Oakley, Shawn Arriaga of Antioch and Blake Bower of Brentwood have also competed. Tuttle finished third in Antioch points, while Bower won the Panfili Cup last time out. Arriaga currently leads the Hunt Series.
Bob Newberry of Brentwood skipped the most recent race, but not until after he won his 22nd career Spec Sprint race at the previous event. He ended up fourth in the standings ahead of Brentwood's Jeff Scotto. Other drivers to watch for this week include Steve Maionchi of Sonora, Roy Fisher of Antioch and Dylan Newberry of Brentwood.
Super Stocks will be running their fifth point race of the season, and this one will feature trophies for the Top 3 finishers. As is the case with the Late Model class, the trophies are in memory of long time Antioch and Vallejo Speedway racer Jerry Harless, who passed away last year. Harless was also one of the early supporters of the Super Stocks when they were added to the program in 2000.
Petaluma's Mike Learn bears the distinction of being the inaugural Tri State Pro Stock champion a few years back. He notched another Petaluma Speedway championship this season and has already clinched the Antioch title on the strength of winning all four races held so far.
Incoming champion Jim Freethy of Danville holds second and will maintain that position just by taking the green flag. The battle for third finds Brentwood's Joey Ridgeway and Knightson's Ryan Cherezian tied, four points ahead of past Petaluma Super Stock champion Randy Miramontez of Santa Rosa and eight in front of Antioch's Chad Hammer.
This year, the track is doing its first Hardtop point race since 1964. All six wins have gone to Joel Hannagan of San Jose, who pilots the Junkyard Dog Hardtop for Doug Braudrick. Hannagan was the Sportsman champion at Merced last season and will win the Antioch Hardtop title this year.
Hannagan also won a thrilling battle with Sportsman star Mike Gillard of Atwater to win the Chet Thomson Memorial last time out. That show produced a stellar 17 car field, the best turnout yet for this effort at Antioch.
This is another special occasion for the group. It's the Second Annual Butch Althar Memorial, paying tribute to the past Antioch Speedway and Vallejo Speedway announcer and Stock Car racer. The race was created late last year. Despite the late addition, nine cars showed up, and three-time Merced Sportsman champion Rick Elliott claimed the win that night.
A look at the standings finds Brad Coelho of Oakley piloting the Tommy Thomson owned car to second in the standings by 18 ahead of Joe Shenefield of Modesto. Brad has finished as high as second with four Top 5 finishes, but the win has so far eluded him. He'll need to be on his game this week as Shenefield continues to close in on him.
Ronnie Ruiz of West Sacramento holds fourth in the standings by 32 markers ahead of Ken Clifford of Placerville. Clifford maintains a 22 point lead over sixth place Don Slaney of Martinez. All drivers are anticipated for this race along with a few more from Merced.
The Print Club Mini Stocks round out an exciting card, and they too will have special trophies for the Top 3 finishers. These will be done in memory of Joyce Ford, who passed away this year. Joyce was one of the original Mini Truck drivers and a two-time champion. Frequently, after winning a race, she would get out of her truck and do a dance on the roof to the delight of the crowd.
Tom Davis of Los Molinos might be eyeing the first place trophy and stands a good chance of getting it. He has won nine races this year, also picking up the West Coast Sport Compact victory Is their one visit to the speedway.
Davis won the championship by a wide margin over Tony Quinonez of Corning. Previous champion Tom Brown of Santa Rosa picked up his fourth Petaluma title this year and ended up third in the standings ahead of top rookie David Carson of Antioch and Don Abitz of Pittsburg.
Previous season runner-up and Most Inproved Driver Laina Bales of Antioch plans to be there for this race, and other drivers to watch for include Patrick Kelly of Clovis, Merced champion Daniel Bond of Oakdale and Dana Garner of San Bruno.
With drivers handing out candy, Hot Wheels and Hero Cards for the kids in celebration of Halloween, this will be a fun night for the family to enjoy. There's a little bit of everything on the schedule with open wheel, fendered and vintage racing to entertain the crowd.
The gates will open at 4:00 with the first race starting at 6:00.
Adult tickets are $20, Senior/Military $15, Kids (5-12) $15 and kids four and under free.
For further information, go to www.raceantiochspeedway.com or check out the Antioch Speedway by PROmotions Facebook page.
---
Article Credit: Candice Martin
Submitted By: Wylie Wade
Article Media
Back to News